THE OXYGENEO 3-IN-1 SUPER FACIAL
 

HAS EARNED THE REPUTATION AS THE #1 FACIAL TREATMENT IN CANADA FOR ONE SIMPLE REASON… IT WORKS!
Immediate and significant results, visible after 1st treatment
Soothing and relaxing
Natural skin oxygenation from within by Bohr effect
Infusion of natural & powerful active ingredients to the skin
Long term skin texture and appearance improvement
Supported by real science and medical studies
Suitable for all skin types
Treatments for face & body
Never tested on animals
Vegan ingredients
No downtime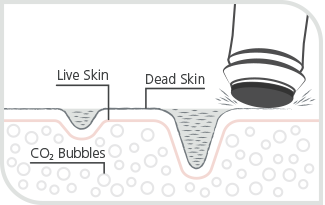 The OxyGeneo™ exfoliates the upper skin layer to remove dead cells, open cloggted pores, smooth the surface and renew the skin. The treatment generates an abundance of CO
2
bubbles that permeate the upper skin layer to trigger a physiological response known as the Bohr Effect.
OxyGeneo™ harnesses the natural processes of the body to oxygenate the skin from within with the Bohr Effect! During the Bohr Effect, the body sends O2-rich blood to the skin to replace the CO2. This results in optimal skin oxygenation and increased cellular activity.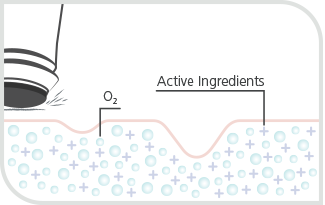 At the same time, OxyGeneo™ infuses nutrients, vitamins and selected active ingredients that nourish the skin and promote healthier and smoother complexion.
Treatment Options:
OxyGeneo
has got you covered with 5 unique treatments targeting the specific needs of your skin.
With activated Bamboo Charcoal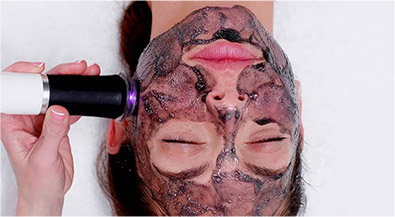 Ideal treatment for oily & acne-prone skin.
Mattifies oily skin
Purifies Clogged Pores
Clears toxins & bacteria
Oxygenation by Bohr effect
Infusion of active ingredients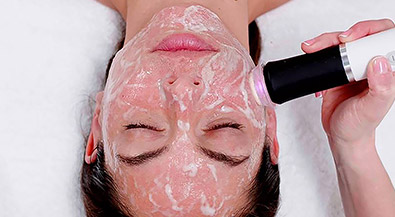 Ideal treatment for uneven and dull complexions.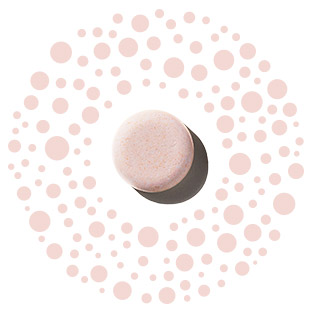 Brightens and evens skin tone
Reduces signs of pigmentation
Protects from sun damage
Oxygenation by Bohr effect
Infusion of active ingredients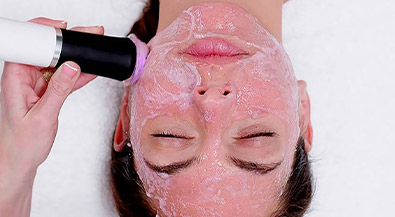 Ideal treatment for mature & irritated skin.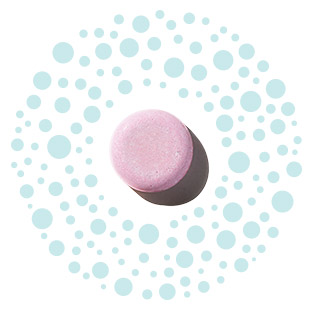 Reduces wrinkles and improves skin texture
Deeply hydrates dry skin
Proactively rejuvenates skin
Oxygenation by Bohr effect
Infusion of active ingredients
THE POWER OF OXYGENEOTM
 

FOR YOUR BODY
Say goodbye to "bacne" and other impurities on your body. Harnessing the power of oxygen on problem skin areas of your body can leave your skin detoxified, refreshed and hydrated from head to toe.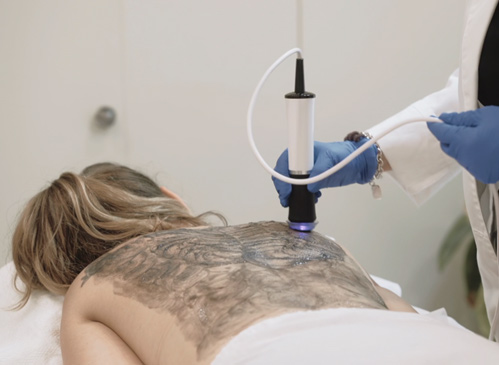 Oxygeneo
is the ultimate skin refresher, ideal for people who deal with:
Bacne and body pimples
Body pigmentation
Chapped skin
And other annoying conditions
EXPERIENCE GLOWING SKIN FROM HEAD TO TOE.
Each OxyPod used in our facials is made of 100% therapeutic active ingredients, in their solid dormant state, without adding any chemicals, dyes, or preservatives.
The dormant ingredients become fully active only when the treatment begins, and that means:
MAXIMUM FRESHNESS OF THE INGREDIENTS, PERFORMANCE, SAFETY & LONGER-LASTING RESULTS
REAL RESULTS YOU CAN SEE:
Smoother texture
Tighter skin
Wrinkle reduction
Lighter complexion
Restored hydration
Healthy glow
Reduced pigmentation
Alleviated irritation
We would love to hear from you
Please submit your information and we will get back to you.
Call us at +1 604 591 9345
Help
Need help or have any query? Don't hesitate, you can directly shoot us an email or call us at +1 604 591 9345
You can move to FAQs or Support page to get more information about our site.