Men's Facial (Hydrafacial)

Be good to your skin. You'll wear it every day for the rest of your life.
Taking care of your skin is more important than covering it up
Men's facials are a lot like women's facials but are formulated to the unique needs of men's skin. They usually deal with problems men commonly face, such as razor burn and ingrown hairs, dullness, and sensitivity. Some target skin that has been damaged by the elements like sun and wind, some target acne, and some target aging. If essential oils are used, they generally are infused with "masculine" scents—think musk and cedar, not sirloin steak.

WHAT HAPPENS DURING A FACIAL FOR MEN?

Aestheticians deeply cleanse skin before exfoliating away dead skin cells, steaming open pores, performing extractions to clear individually clogged pores, and applying a toner. The facials may include a vigorous face, neck, and shoulder massage, and they often conclude with the application of a custom mask and men's skincare products.
See why our Signature HydraFacial treatments are the BEST way to deep-clean, hydrate and protect your skin. HydraFacial is a medical facial that should be done monthly to maintain good skin health and give you the all-year glow you're searching for! Hydration is essential to healthy skin; it creates the sought after radiance and glow inherent to a beautiful complexion. All skin types can become parched, irritated, clogged or lackluster. Our Signature HydraFacial allows us to remove the dead skin cells that are dulling your complexion, clear your pores, refine your skin texture and repair damage. A special complex of hyaluronic acid nourishes your complexion and your new, healthy skin cells reflect light for healthy radiance. A powerful antioxidant infusion is then delivered deep into the skin to fight the effects of premature aging for both preventative and corrective benefits.


HydraFacial uses advanced medical technology, but is comfortable and relaxing. You will experience a visible glow and skin refinement in a single treatment. The hydrating effects and radiant skin tone may last five days or longer. Treatments are recommended monthly to improve the appearance of fine lines, wrinkles, blackheads, oily or clogged skin and pigmentation issues such as brown patches.

A basic HydraFacial treatment can be completed in 20-30 minutes; however please be aware that we provide lots of extra pampering and your appointment will be scheduled for 60 minutes. You will leave with an incredible glow and there is no downtime, so you can return to your normal activities immediately.

HydraFacial is a non-invasive, multi-step treatment that combines the benefits of next-level hydradermabrasion, a chemical peel, automated painless extractions (no pinching!) and a special delivery of Antioxidants, Hyaluronic Acid and Peptides. It does all of this in one quick treatment that delivers real results without downtime or irritation. The immediate, long lasting, results with zero downtime means you can return to work, social life, exercise and other normal activities right after your procedure.

A unique Vortex-Fusion® serum delivery system is what sets the HydraFacial apart from other procedures. The multi-step treatment cleanses, evenly exfoliates and extracts to remove impurities and dead skin cells while at the same time replenishing vital nutrients including Antioxidants, Peptides and Hyaluronic Acid. Thanks to the devices' superior delivery system, these performing ingredients are able to more effectively reduce the appearance of fine lines & wrinkles for results you can see and feel instantly.

This non-surgical treatment is safe and effective at reducing facial wrinkles, redness/irritation, oily skin, sun damage, and treating hyperpigmentation. The treatment leaves the skin feeling smooth and looking fresh.
5 Add-On Treatment Boosters:
1. ZO Brightalive® Serum - Powered by ZO® Skin Health, HydraFacial Brightalive® Booster Serum is specifically designed to brighten skin and lessen the appearance of discoloration.
- Reduces the appearance of brown spots
- Helps prevent appearance of new pigmentation formation
- Evens skin tone

2. NassifMD® Hydraglucan™ Booster for HydraFacial is a proprietary cocktail of ingredients that will hydrate, repair, rejuvenate and protect your skin; while restoring plumpness, radiance and addressing the signs of aging.
Delivers hydrating ingredients to the skin, including Hyaluronic Acid and Betaine.
- Rejuvenates skin with clinically studied anti-aging ingredients including yeast - and algae extracts.
- Provides natural humectants that work to increase and maintain hydration in - the skin to restore a smoother, youthful appearance

3. LED Light Therapy Mask – We use light therapy (UV-free) in specific wavelengths via tiny LED bulbs to increase facial blood circulation and promote collagen production, skin healing and acne reduction. Improve your skin's texture and increase brightness while reducing the appearance of fine lines and wrinkles.

4. Britenol Spot Corrector – An Alpha-Arbutin & Vitamin C Spot treatment solution that gently nourishes skin to help minimize the appearance of dark spots and sun spots. Britenol® Intensive Spot Corrector contains the same performing ingredients found in a HydraFacial MD® Treatment but as an add on, this potent spot corrector will leave skin radiant with a more even complexion.

5. DermaBuilder Age Refining Complex – An advanced age-refining peptide complex serum that helps smooth the appearance of fine lines and wrinkles, and enhances skin elasticity and helps to even skin tone and texture.

Take good care of your skin and hydrate. If you have good skin, everything else will fall into place
We're cautious of our product selections and use only the best.
Breakthrough formulas that are designed and tested thoroughly.
We provide information around what's in our treatment and why.
(604) 591-9345
spainfo@freshcanvasspa.com
Skincare is an important part of self care.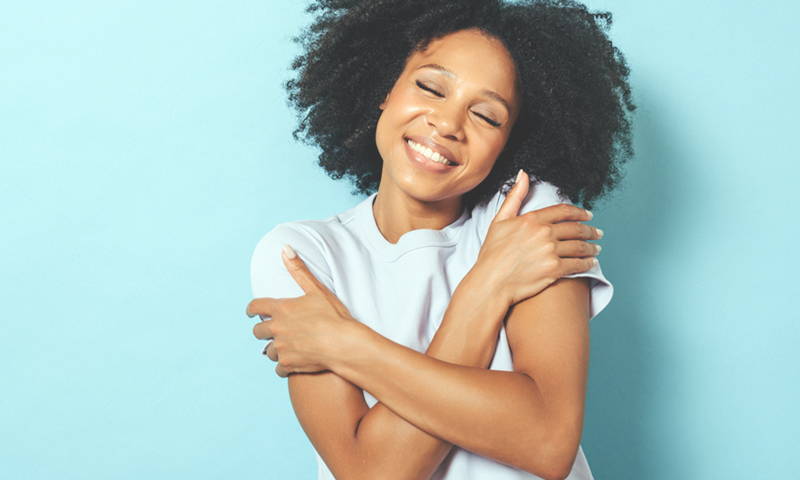 Sign up to hear about the latest news and exclusive offers